More Than a Hobby
Making a Difference in Our Communities
Bird feeding is more than a hobby; it's a way to connect with the outdoors and help the natural environment around you. By providing quality products, service and an inspiring shopping experience, Wild Birds Unlimited has been helping people enjoy birds and nature for more than 25 years.
Pathways To Nature Conservation Fund
The Wild Birds Unlimited Pathways To Nature Conservation Fund® (www.pathwaystonature.com) was established in 1999 and has been responsible for more than $2.2 million in projects at 25 sites across North America. These projects include the creation and maintenance of trails, boardwalks, wildlife-viewing platforms and nature center exhibits. The 25 recipients of Pathways To Nature grants jointly provide habitat and protection for 37 animal and plant species that are found on the U.S. Endangered Species list.
Pathways To Nature for Kids
According to a Kaiser Family Foundation study, today's overscheduled youth spend an average of 44 hours per week staring at some kind of electronic screen, creating America's first generation to grow up emotionally and physically disconnected from nature. For years, our mission has been to bring people and nature together by offering products that make enjoying the outdoors easier. In 2007, we created Pathways To Nature for Kids (www.pathwaysforkids.com), an initiative that gives children from across North America opportunities to connect with the natural world.In partnership with the National Audubon Society, Pathways To Nature for Kids provides about 250 scholarships annually for young people to attend summer camps at more than 30 Audubon Centers across the United States.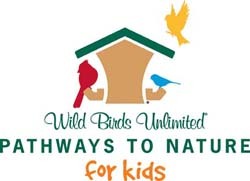 Pathways To Nature for Kids also supports the National Wildlife Federation Green Hour® (www.greenhour.org) Web site, which, provides parents, caregivers and educators with a daily calendar of exploration ideas, resources and an online community forum to get kids outside every day.