The best place to enjoy the local birds and get to know them is your own backyard, but these places offer good hiking as well.
Rancho Santa Ana Botanic Garden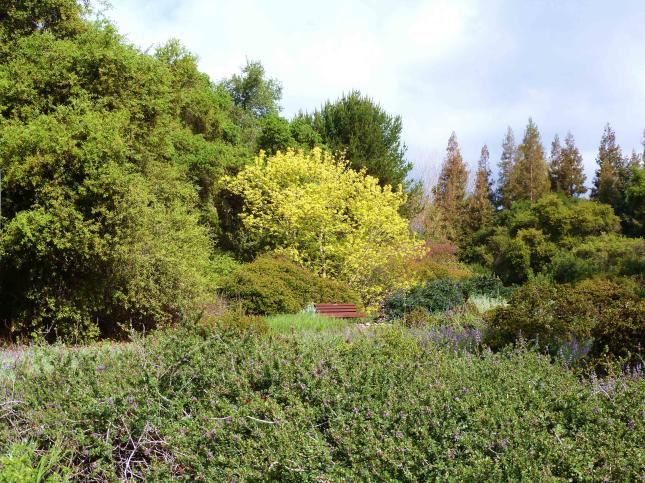 A great place to enjoy birds and native plants. Their nursery offers California native plants and seeds. We offer free Family Bird Walks on the third Saturday of every month at 8am. Includes complimentary admission. A free reservation is required. Please, register here. Some of the birds that can be seen here are Towhees (Spotted and California), House Finch, Lesser and American Goldfinch, Cedar Waxwing, Red-shouldered Hawk, Western Bluebird, Phainopepla, Fox Sparrow, Song Sparrow, Downy Woodpecker, Yellow-rumped Warbler (winter), Western Scrub-Jay.
Located at 1500 N. College Ave, Claremont, CA 91711
Hours: 8am - 5pm. Closed on January 1, July 4, Thanksgiving, and Christmas.
Admission fees: Adults $8, Seniors (65+) $6, Children (3-12) $4 (under 3 free), members free. For current fees and more information about the garden and nursery visit their page
Claremont Hills Wilderness Park
1,620 acres of wilderness. It offers beautiful views of the mountains. Birds that can be seen at this location: Acorn Woodpecker, Yellow-rumped Warbler, Song Sparrow, Red-tailed Hawk, California Quail, American Kestrel, Hooded Oriole (summer), Hermit Thrush, American Goldfinch, Western Meadowlark.
Free admission, but a visitor parking permit is required. They're available at City Hall and the Alexander Hughes Community Center. A four-hour permit can be bought at the parking lot on Mills Avenue.
Click here to visit their page
Frank G. Bonelli Regional Park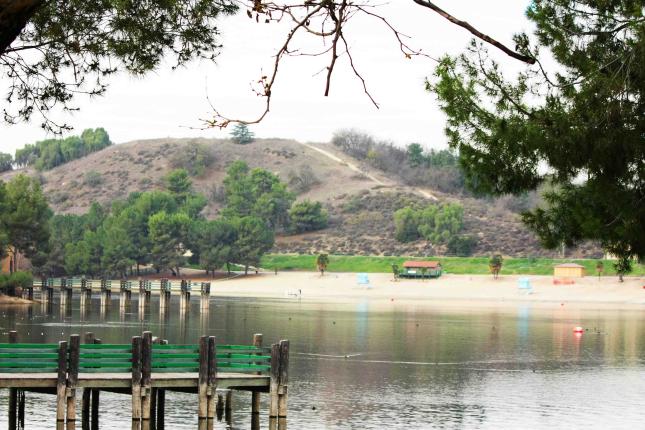 14 miles of multi-use trails and a 250 acres lake. Fourth Sunday Bird Walk sponsored by Pomona Valley Audubon Society at 8am except during the summer months, click on the PVAS link for more information. Birds that can be spotted at this location: Canada Goose, Wood Duck, Northern Shoveler, Bufflehead, Gadwall, Western Grebe, Double-crested Cormorant, Great Blue Heron, Black-crowned Night-Heron, Osprey, Cooper's Hawk, Spotted Sandpiper, California Gull, Nuttall's Woodpecker, Cassin's Kingbird.
Located at 120 Via Verde Park Road, San Dimas, CA 91773
Daily vehicle entrance fee $11. For current fees, camping fees, bus permits, annual fees, and more information visit their page here.
Cucamonga Basin #6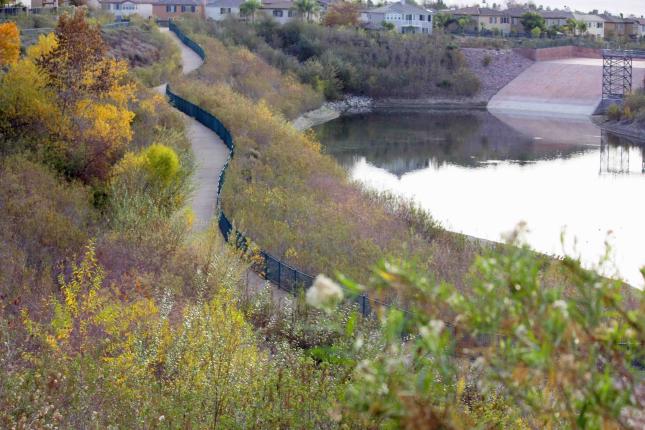 The basin features wetland, riparian, and sage scrub habitat, hiking trails and overlooks. Some birds that can be seen here are Ruddy Duck, Pied-billed Grebe, Killdeer, Hummingbirds (Anna's, Allen's, Costa's), Phoebes (Black and Say's), Ruby-crowned Kinglet, Lesser Goldfinch, Wrens (House, Bewick's, Marsh), Blue-gray Gnatcatcher, Common Yellowthroat.
Located next to The Colonies Crossroads shopping center in Upland. No parking. Park at the Verizon/Pollo Loco parking lot and walk east on 19th street to the entrance of the basin. There are 2 entrances from the adjacent neighborhood as well. One entrance is accessible from Drew Pl. and the other one is accesible from Judy Ln. and Philo Ct.
Hours: Gates are locked at dusk and reopened at 6:00 AM daily.
Free admission
North Etiwanda Preserve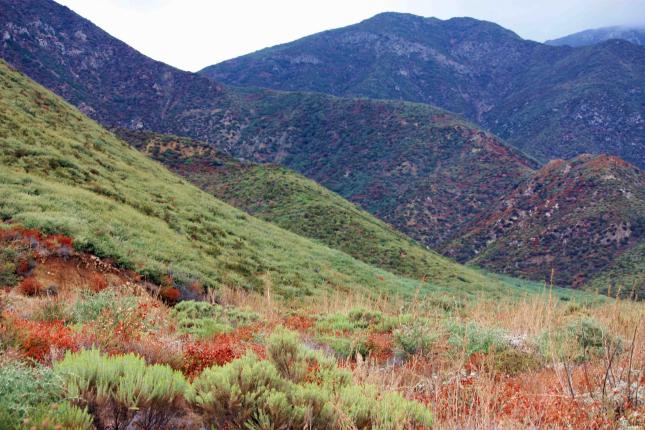 It features trails and an overlook, picnic tables, and information about the area. Birds that can be found at the preserve are Northern Flicker, Western Kingbird, Common Raven, California Gnatcatcher, California Thrasher, White-crowned Sparrow, Black-headed Grosbeak, Brewer's Blackbird, Rock Wren.
Located at Top of Etiwanda Ave, Etiwanda, CA 91739
Free admission